Translation, Tradducion, Ubersetzung
"The Truth Shall Make You Free," JOHN 8:32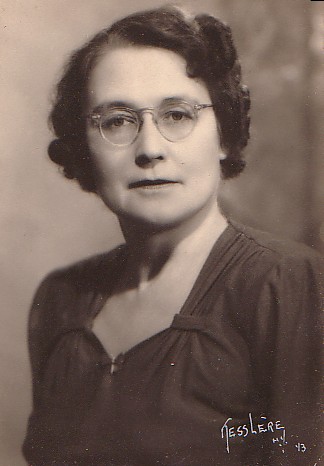 "Freda Utley has had some part in many of the grand and grim events of our time, and has known half the people worth knowing." Russell Kirk review
Biographical Information New Bio from Professor D.A. Farnie, Univ. Manchester for The Japan Society (England) in 2002 A Lecture Brochure from 1942 Wikipedia Biography
Comments on Freda Utley by Ronald Reagan
Comments on Freda Utley by Henry Regnery and Sidney Hook
New Information (2004) from Russia About Husband's Arrest in 1936 and his fate in Vorkuta
From Vorkuta to Perm (2005)—My Father's Story by Jon Basil Utley html
New Photographs From Russia
Documentary Video Return to the Gulag– Jon Utley's Search for His Father Reuters News on Release of Film Video interview with Jon Utley about his search in Russia (50,000 views)
ExecutedToday.com Historic commemoration of Arcadi Berdichevsky's execution
Jon Basil Utley – A Tribute and "Defender of Liberty" Award, 2014
Books by Freda Utley
THE DREAM WE LOST — 1940–The first thorough analysis of Soviet communism by an expert who lived in Moscow during the late 1920's and 30's. It was widely read by the (non-Marxist) American intelligentsia and established Freda Utley as one of the nation's premier experts on communism. George Bernard Shaw's letter, July 8, 1937 about her husband, Arcadi Berdichevsky's, arrest and imprisonment
View Book in PDF Format (23mb) –
View Book in HTML format
THE CHINA STORY — About how Washington's policies led to communist victories, details and dates, the national best-seller used in Congressional hearings when Gen. MacArthur was recalled during the Korean war. It's data was later also used by Senator Joseph McCarthy and recommended by Gen. MacArthur. The book was a milestone in showing how 3rd World gains by the communists were helped and facilitated in Washington. It inspired hope in many foreign lands that communist takeovers were not indigenous nor "inevitable" as was often claimed in the 1940's.
Selected Chapters
Chapter 1 Milestones on the Road to Korea
Chapter 2 Too Little, Too Late
Appendix I and II (Gen. Wedemeyer report)
View Book in PDF Format (19mb)
View Book in HTML Format (note that photograhs are better in the PDF version)
THE HIGH COST OF VENGEANCE — 1948–The first critical book about the occupation of defeated Germany, much still unknown or forgotten information. Introduction —Road to War; Chapter 6 "The Nuremberg Judgments" (see also Malmedy and McCarthy below) was the first analysis of the trials and has been a major research source of critical data. It is now again much quoted as World War II's war crimes are addressed and re-examined by the U.S. and U.N. with application to the Balkans & Iraq–A classic book with a hundred links from internet sites. See Google.com for nearly 100 reference to this book.
Excerpt from Chapter 3, The Material Cost of Vengeance,
Chapter 7 Our Crimes Against Humanity.
For a criticism see also Deborah Lipstadt's at Links.
View Book in PDF Format (14mb)
Also available in HTML format visit http://www.vho.org/GB/Books/thcov/ (This is an unaffiliated site which copied the book)
Kostspielige Rache German Edition (best seller in Germany) View Book in PDF Format (23mb) See Google.com for German language references to this book. Also in HTML format in German translation, please go to http://www.vho.org/D/kr/ (This is an unaffiliated site)
WILL THE MIDDLE EAST GO WEST — 1956–About the Middle East after the Suez war in 1956. Brief history of European imperialism, beginnings of Arab nationalism, British, French, Israeli attack on Egypt, Suez Canal, Palestine, etc. "Her balanced evaluation of today's problems and tomorrow's possibilities in the world's hottest danger zone is likely to prove as true and prophetic as her books on Japan, Russia, China and Germany," wrote one reviewer.
View Book in PDF Format (10mb)
View Book in HTML Format
Selected Chapters
Preface & Chapter 1, The Arab China Parallel
Chapter 6 The Challenge of Both Imperialisms
JAPAN'S FEET OF CLAY — a national best seller in 1938 in US and UK (banned for sale in Japan) showing Japan's social, economic and political structure and weaknesses. It's success led to the author's first visit and then immigration to America.. "Her book should be widely read, as it is of great importance in relation to current international problems . . . a great book." Bertrand Russell.
"The best review which has appeared in recent years of the whole position of Japan." – Alan Houghton Brodrick in the Sunday Times. 'In the spate of writings on Japan of the last twelve months it would hardly be too much to say that the high-water mark has been reached by Japan's Feet of Clay.' – International Affairs.
View Book in PDF Format (32mb)
View Book in HTML format
ODYSSEY OF A LIBERAL —1970 — The author's biography–education, life in Russia, Japan and China, arrest of her husband, emigration, America in the Forties— the first half of her life.
Selected Chapters
"As the Sparks Fly", Chapters 1 and 2,
Chapters 3 and 4, My Schooling,
Chapter 19, My Indian Summer in China (1938)
Chapter 24 & 26, I Discover America (and emigrate)
Chapter 27 Friends in the Village –Greenwich Village during World War II
View Book in PDF Format (24mb)

CHINA AT WAR — 1938 On the spot reporting about China after Japan's attack. Details of Japanese atrocities, Nanking massacre, China's efforts to modernize, descriptions of battlefront. Preface & Chap. 1 Hong Kong & Canton, 1937
View Book in PDF Format (21mb)
View Book in HTML (1.4mb)
JAPAN'S GAMBLE IN CHINA — 1938–About Japan's attack and war on China, trying to prevent China from becoming a modern nation.
View Book in PDF Format (17mb)—see Above for usage instructions
LAST CHANCE IN CHINA — 1948–The last warning for America about how Washington's policies were giving all the advantage to the communists during the civil war to take over China, e.g. cutting off ammunition to the Nationalists, Gen. George Marshall's catastrophic mission, calling truces every time the communists were losing, General Stillwell and others.
View Book in PDF Format (33mb)
View Book in HTML (2mb)
LOST ILLUSION — 1948–About the author's personal life in Russia during the 1920's and 30's.
View Book in PDF Format (16mb)
View Book in HTML (1mb)
LANCASHIRE AND THE FAR EAST; —1931–About British textile industry in the 1920's and its Far Eastern competition
View Book in PDF Format (22mb)
AN ILLUSTRATED HISTORY OF THE RUSSIAN REVOLUTION–1928–by W. Astrov, A. Slepkov, J. Thomas. Translated from German, English Edition edited by Freda Utley. Printed by Dorrit Press, Ltd, London, S.E.1
A MODERN SEA BEGGAR — Being the compilation of her brother, Temple Utley's, logs of his Sailing across the Atlantic and Pacific to the South Seas from Newlyn to Fiji in the yawl, Inyala, and his life and death. An officer in the British Army during the First World War, he was gassed and lost a lung on the Mesopotamia front. in HTML format Crossing the Atlantic The Galapagos and Further
View Book in PDF Format (20mb)
TRADE GUILDS OF THE LATTER ROMAN EMPIRE Thesis for London School of Economics MA –Life and Labor conditions in Rome, brutal taxation, birth of trade unionism in HTML format
Chapter 1-3;
Chapter 4-5;
Chapter 6-7-8
Section II, Chapter 1-5
SELECTED ARTICLES ———Malmedy and McCarthy About Senator McCarthy's first foray into the foreign policy debate–his criticism of the torture of German prisoners of war at the Malmady War Crimes Trials. See also U.S. Lt. Col. Everett's defense of German POW's The Malmedy Massacre with interesting pictures
Freda Utley's papers are available for study at the Hoover Institution
MAIN ARCHIVES Sub-Archive Details

Stanford University
Stanford, CA 94305-6010
phone: 650-723-1754
toll free: 1-877-Hoover1
http://www.oac.cdlib.org:80/dynaweb/ead/hoover/reg_218/@Generic__BookView;cs=default;ts=default
Links to Sites and Scholars who Quote Freda Utley and/or Her Influence
An interesting link to the history of final dissolution of the labor camps after Stalin's death
Please note our new Google search. This makes it possible to search Freda Utley's books for names and persons written about since the 1930's.
Copyright © 2017 Freda Utley Foundation